Don Wallace is a born and bred Queenslander, who grew up on a 15,000 acre farm, 85kms from town.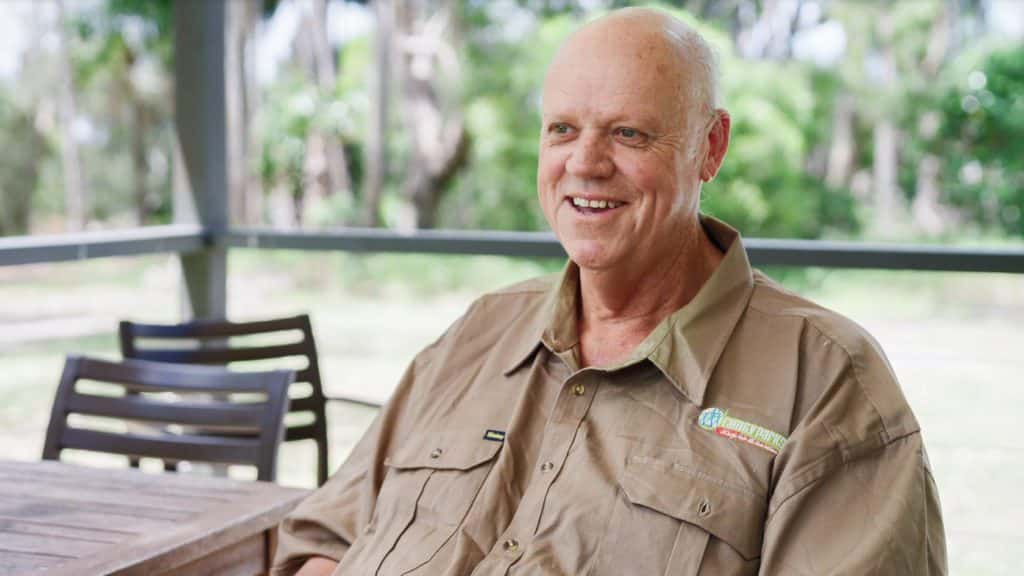 In latter years, Don chose to purchase an existing caravan park along the waterfront of Poona, a hideaway township along the Great Sandy Trait, overlooking the world's largest sand island, Fraser Island.
Now known as Poona Palms Caravan Park, Don continues to own and operate this secluded getaway for holiday makers. Check it out here: http://www.poonapalms.com.au/
The park was initially mixed use, accommodating permanent caravan residents or tourists for short and long-term stays. Don has now owned the park for 17 years and has gradually shifted the parks focus. There is no longer permanent caravan residency and is available for tourist accommodation only. This change has successfully transformed the park into significant waterfront accommodation for Sunshine Coast.
In 2016, Don approached us with a request for four Wattle cabin designs. Check out the design here.
Don wanted the best quality cabins, to care for his customers and to ensure the park presented professionally. We were excited to see how we could help!
Admittedly, there was a shock of paying a $100,000 for a single large asset, however in 4 years, he was able to pay the 4 cabins off with rental income earnings. Ever since, Don has been earning clean profit! Download the pdf below to see how he paid it off.
ROI greatly improved and the benefits of this investment became evident with consistent and increasing occupancy rates all year round.
In 2020, the park was continuing to reach capacity, and with the increasing demand, Don grew the desire to continue the growth of his park. To accommodate the demand, additional cabins were required. There was vacant land space for additional cabins however they didn't have waterfront views, a features customers loved about the four existing cabins.
Don need to somehow design these cabins to attract customers. Check out Dons solution in the full story below.
CHECK OUT THE FULL STORY HERE 
If you're looking to start a park or are wanting to improve your park, identify the areas that are holding you back or could be improved to ensure you earn the best ROI.
If you already own a park or are looking to start your own, it's important to be aware of what your park needs to ensure long term happy customers & sustainable business growth.
Tourist parks generate a great source of income and the Australian Tourist Park industry continues to thrive with increasing domestic travel. In response to this high demand, consider ways to improve your park. The key factors to consider for your park are: Location, attraction and facilities.
Contact us today, to see how we can assist your project! | 1800 225 224